This site contains affiliate links to products. We may receive a commission for purchases made through these links.
For most of us, Coronavirus has forced millions of parents around the globe to use online learning resources to provide learning for our children.
If there wasn't more of a time for parents and educators to be accessing homeschooling resources it's now. This has also meant that parents and teachers have had to get creative with their use of resources in creating their at home classrooms.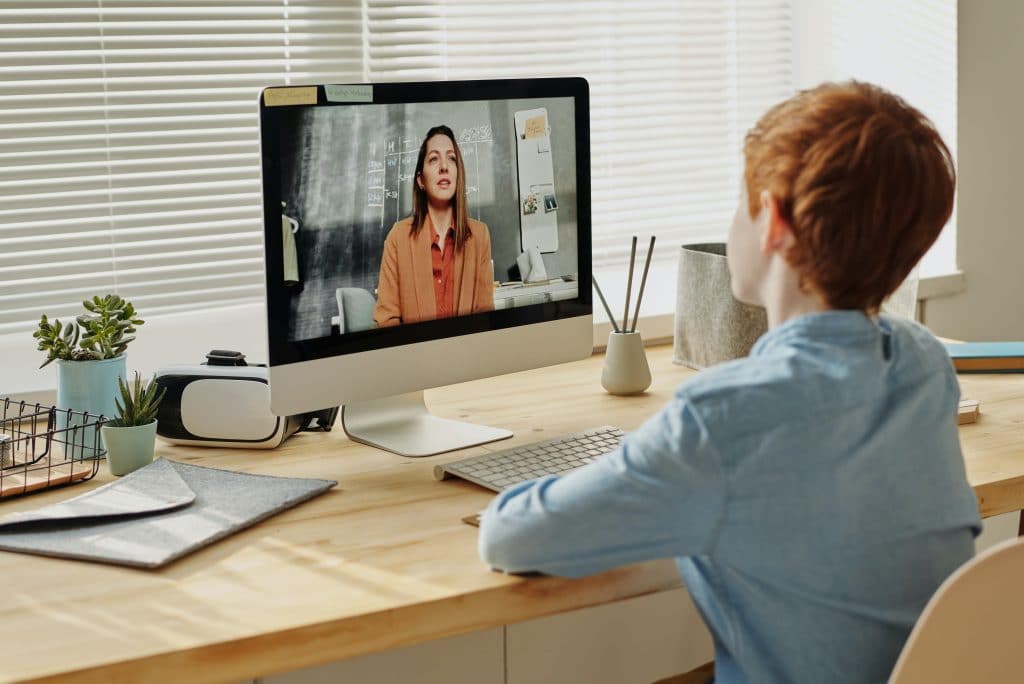 Online Learning Resources:
Without further ado, here is a list of the 20+ best resources for parents to support their children's online learning while at home.
Cluey is a leading Australian online platform offering online tutoring for years 2-12 in English & Maths and Chemistry. Their sessions run any day of the week between 7 am and 10 pm. Cluey helps to complement the Australian curriculum and is designed to complement school learning. Their leading interactive platform allows a space for students to write, draw, and collaborate together in group or 1-to-1 sessions.
My Choice School readers can grab 30% off by following our link to request pricing.
Videos, Digital books, games, articles, audio, resources ABC Education has it all. With lessons from real teachers, students can keep up-to-date with their curriculum even when they're away from school.
Scholastic's learn from home program keeps kids K-12 engaged even when they're not in the classroom. Scholastic gives kids day-to-day activities to keep kids reading, thinking, and learning.
I'm sure you've heard of Khan Academy by now. They have thousands of video tutorials that explain the ins and outs of statistics, finance, physics, economics, algebra, and more.
ABCMouse is an online software for kids 8-13. Their beautifully designed graphics make learning so much easier for kids. Learn writing, reading, spelling, math, science, and more. Students can sign-up to claim their character and embark on their learning quest. Better yet they can even learn with their friends with the fully operational multiplayer platform.
For a limited time, you can sign-up for a free one-month trial.
BrainPOP's animated educational website allows kids to explore topics such as science, social studies, English, math, arts & music, health, and technology all in a fun kid-friendly platform.
Explore the world with the national geographic website. Hundreds of facts, photos, videos, and more.
ABC's Reading Eggs makes reading fun with games, songs, and rewards. They also offer a free App for iPhone and Android.
Google has curated all the latest and upcoming YouTube live streams. Tune into reading, drawing, fitness, or coding from home.
One NZ blogger has created teacher and student DIY activities for bored kids at home.
Audible is doing free short stories for kids – no sign-up required. A great no-tech activity for bored kids at home.
Learn 30+ languages with the free web or app Duolingo. Duolingo courses are bite-sized and can be used to practice every day.
Our friends at open culture have curated a blog post of over 1,500 free courses from the world's top universities.
With over 15 different topics to choose from, Crash Course gives a great overview on basically any topic you want to know more about.
View 2000 leading measures and archives who have partnered with Google to give 360° videos accessed from the comfort of your home.
IXL is a popular subscription learning website with resources, games, and learning for kids of all ages.
The popular TEDTalks team has put together a comprehensive playlist of the best TEDTalks to watch with kids.